To become a leading technology-driven healthcare organization, it's important to not only visualize how the future state of your organization will operate, but to create physical manifestation of those ideas. This includes aligning major milestones with your organization's purpose, values, roles and priorities. Defining these objectives will streamline company-wide decision-making and put your organization on the fast-track to success.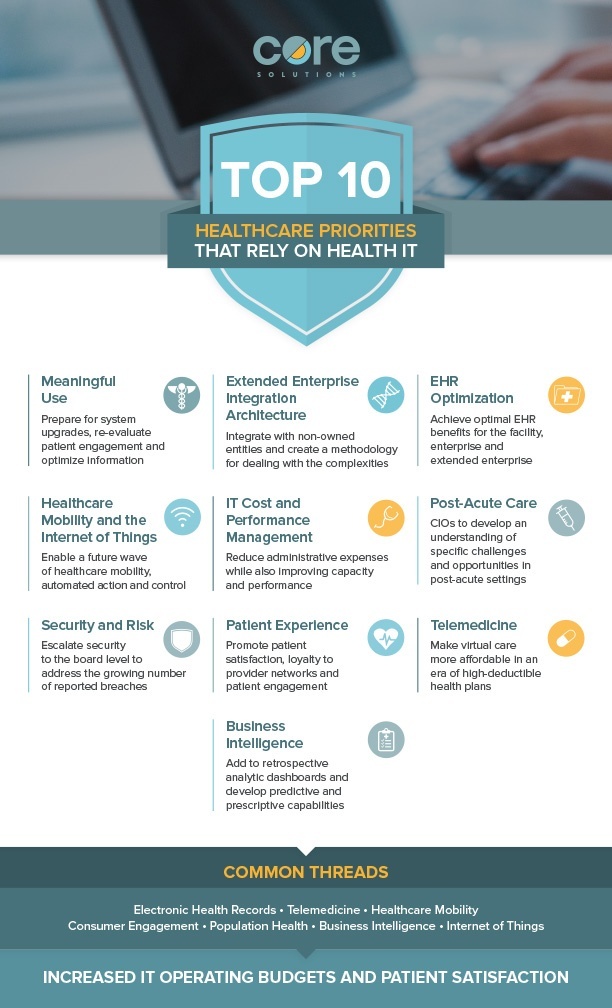 Infographic by Core Solutions
Download this infographic.