In this infographic we rank the top 8 cities that pay the highest hourly wage and annual salary for occupational therapist assistants. See if your city is in the top 8, and if it isn't in the infographic then check out our complete salary data for OTAs to see where your city ranks nationally. You can find the data here at the infographic source.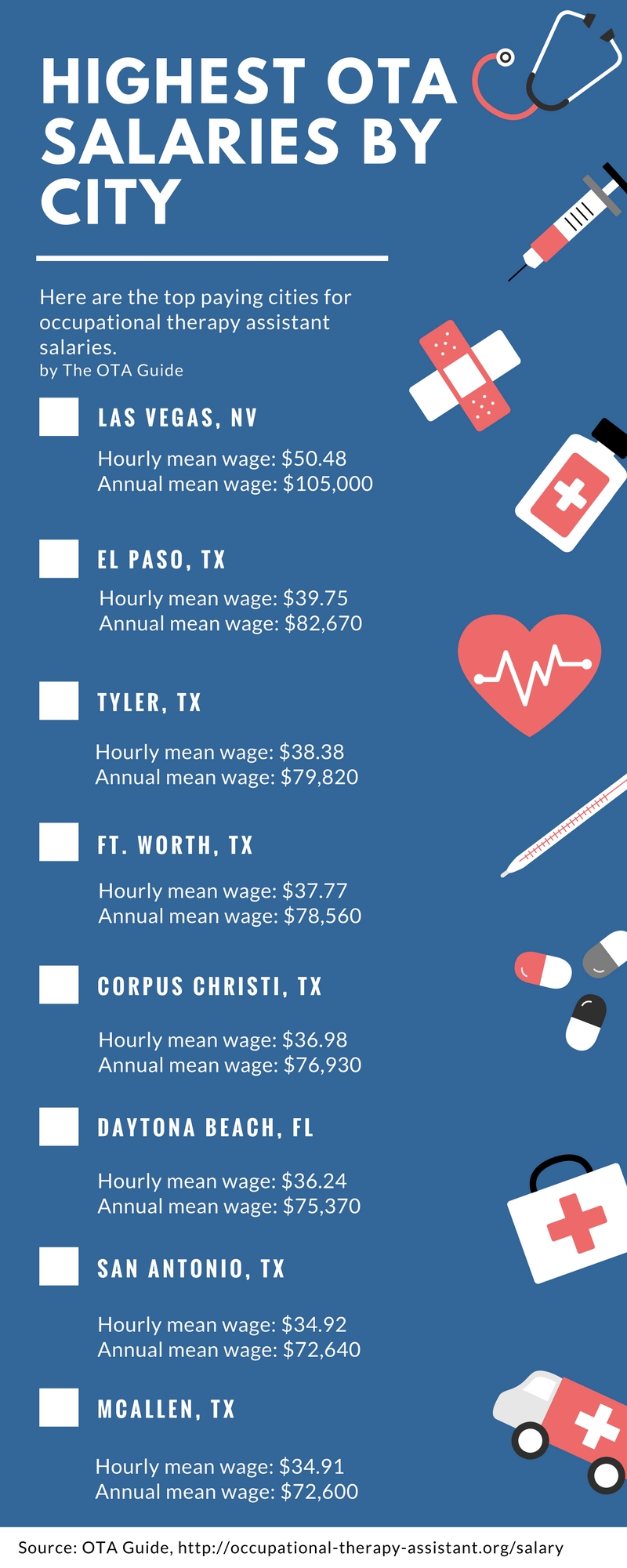 138 total views, 0 views today
Download this infographic.