Account Based Marketing is advertising strategy to target specific clients in order to focus advertising directly on an intended target. By utilizing CRM info, lists of potential or past clients, or other specifics, ElToro can digitally target market to accounts using IP addresses as an account based marketing technique.
By targeting specific clients, ROI is provable by reconciling acquired clients versus intended clients to market against.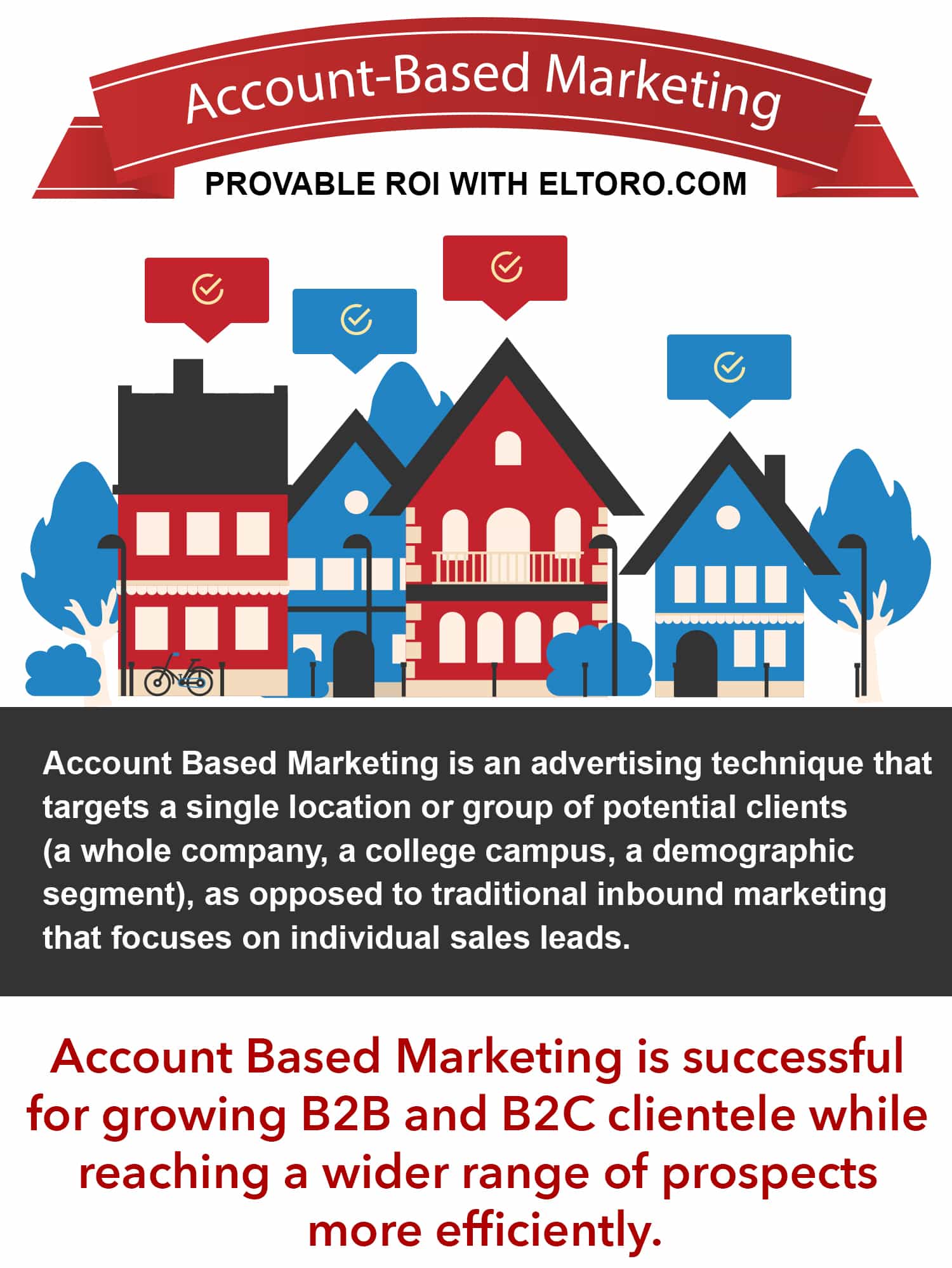 Infographic by Account Based Marketing
Download this infographic.