Home emergency assistance provides cover to fund repairs for a range of domestic emergencies. With this cover, you pay a monthly or annual premium in order to receive a fixed level of cover i.e. up to £1,000, to pay for repairs and call-out fees when you make a claim. This is a very important and cost-effective way of safeguarding your property that could save you stress and money if you are unfortunate enough to experience a domestic emergency. Below are examples of the financial costs you'd likely face on some typical home emergencies:
– Boiler & Central Heating Breakdown- £150- £700
– Drainage or Pipe Damage- £100- £300
– Vermin Infestation- £50-£300
– Gas & Electricity Failure- £50- £150
– Roof Repairs- £200- £800
– Home Security- £30- £100
– Toilet Damage- £50- £200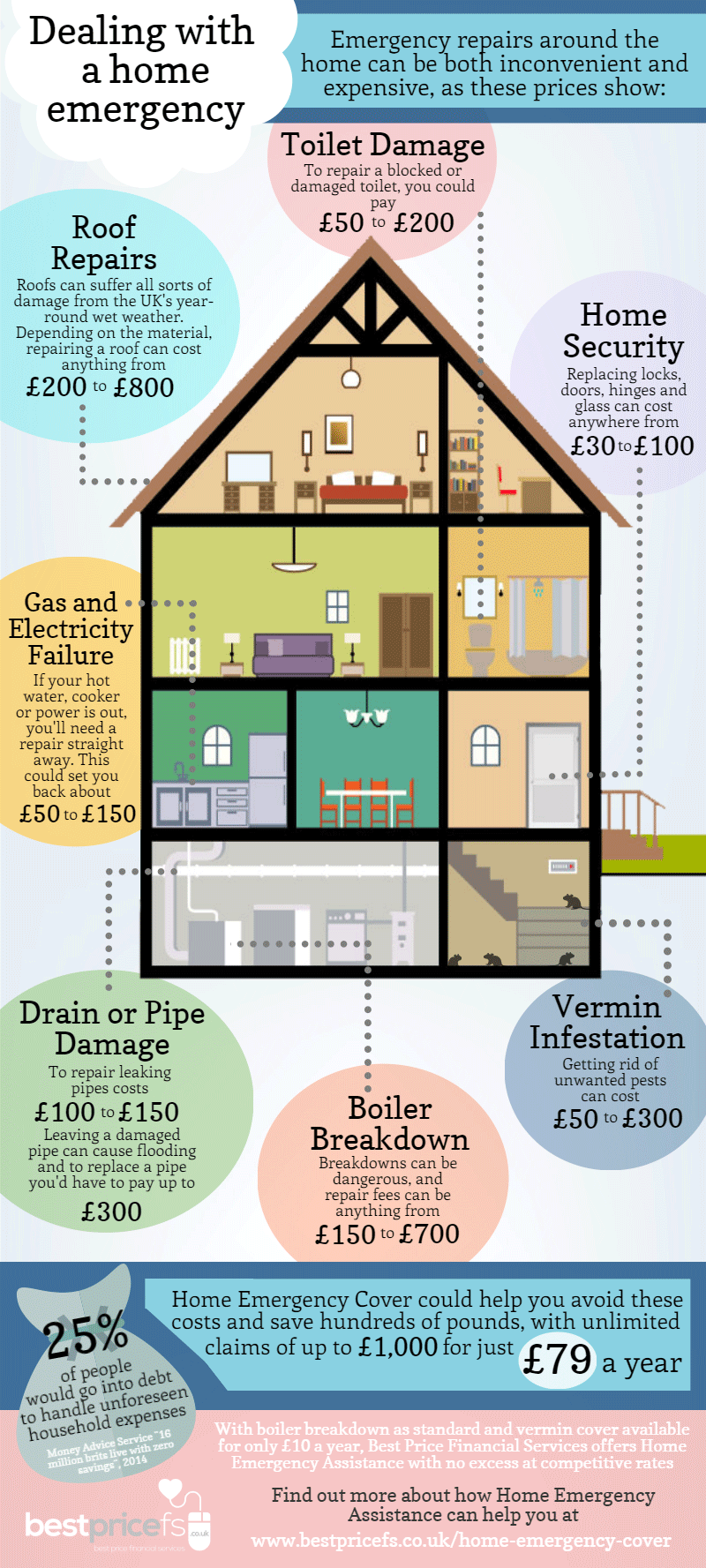 Infographic by Home Emergency Cover
Download this infographic.